Concept
—
I designed a unique single-edition, 3D art book featuring hand lettering which was laser cut on acrylic. The text design was inspired by 1930's street signs, the lettering of awnings and signage reflected through light that made both Chicago and New York City the vibrant cities they were during the Prohibition Era. This project highlights my design and execution of unique lettering with a high degree of precision and creativity.
---
Chicago/NYC has been published in
Bells & Whistles: Printing with Special Effects
, by Cultural Media Sandu, 2015.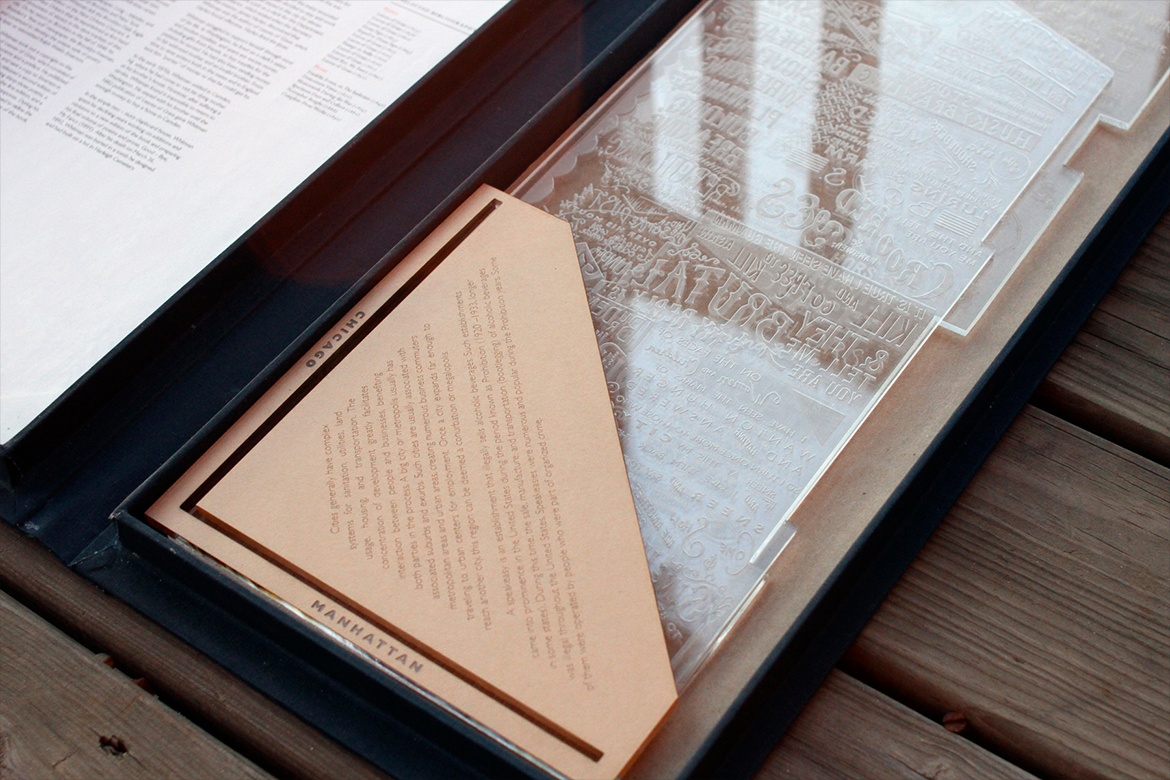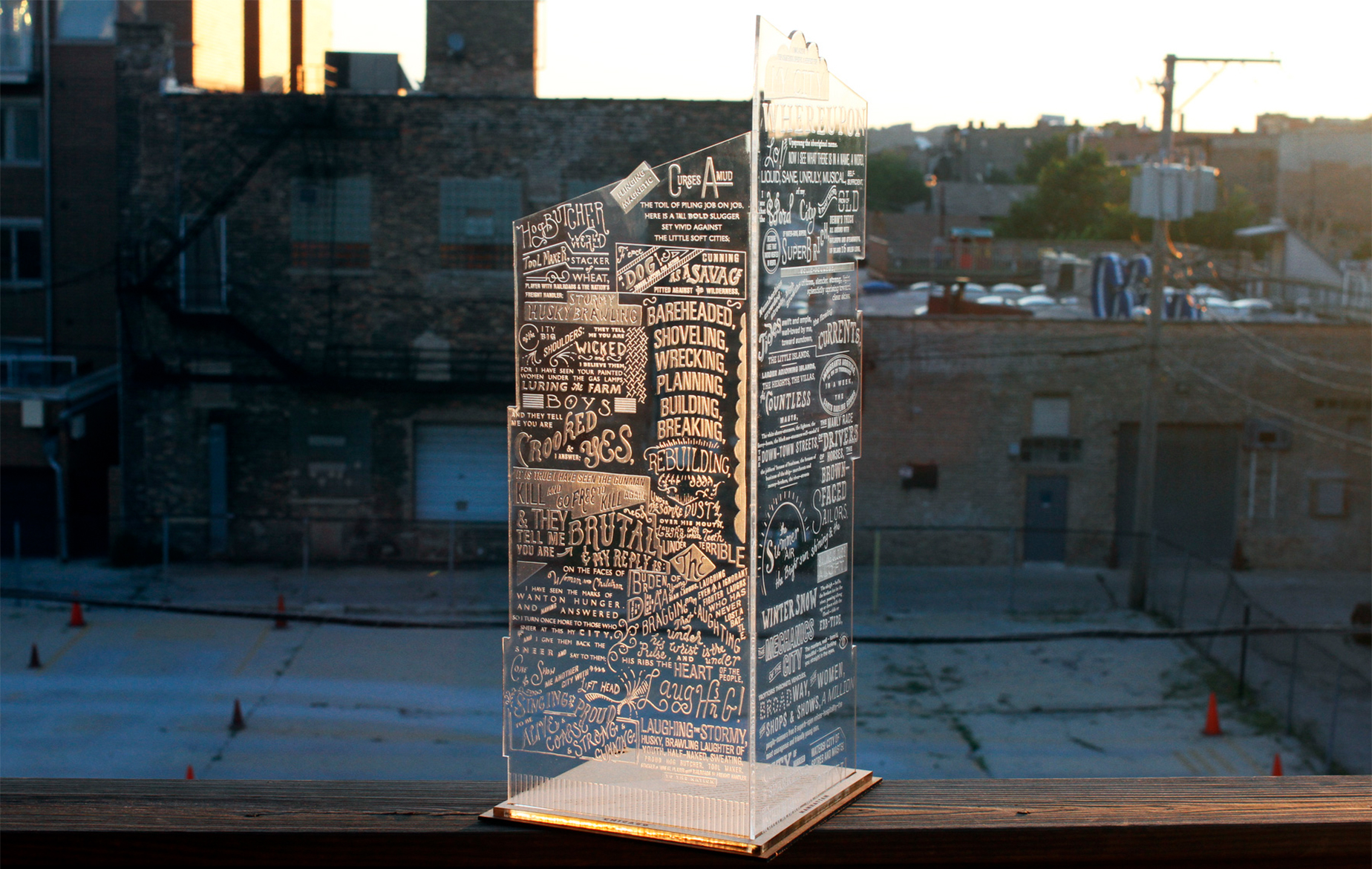 About the Project—

Lettering & Design: Eddy Ymeri
Case Study Photography: Eddy Ymeri
Written Poetry: Carl Sandburg & Walt Whitman
Filled Under: Illustration, Typography
Print For Sale: All Day Dreaming